Handmade. The best fabrics in the world. We guarantee that not only will your garment be sewn with the highest of craftsmanship, but also each garment will be one of a kind and never duplicated. With over 40,000 Italian and English fabrics from world renowned mills including Loro Piana, Holland & Sherry, Scabal, Dormeuil and Zegna, the possibliies are truly endless. From a two-button bespoke suit to one of a kind cashmere and leather jackets, if you can dream it, we can make it.

Our bespoke showroom is located at 555 W Jackson Blvd, Chicago, IL 60661 and fittings are subject to availability. Please inquire for in person fittings. Suiting from $2000, shirting from $475, footwear from $1250.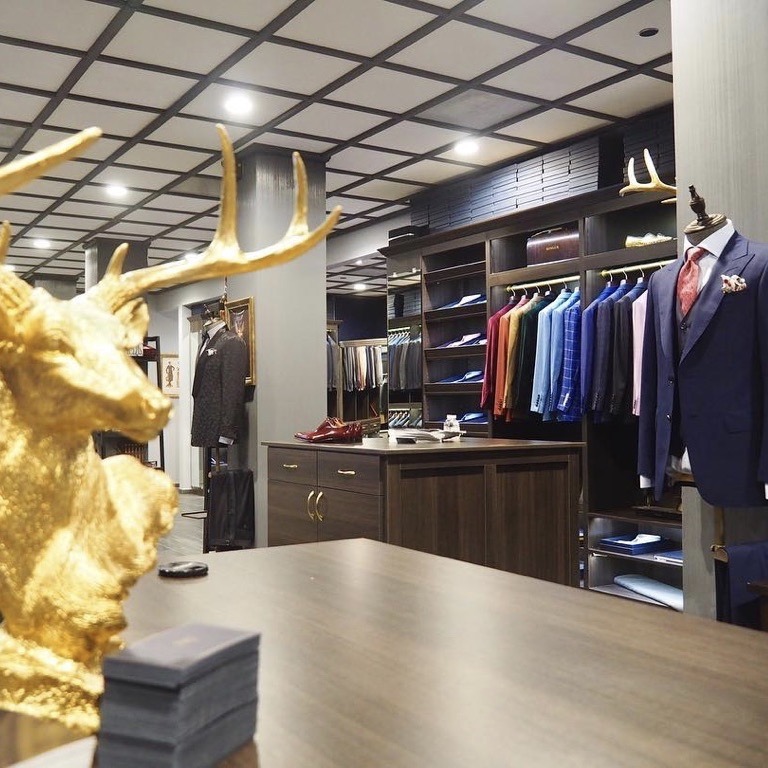 Experience A Unique Fitting Process
ESQ Bespoke promises every stitch you see is made by hand. Your experience begins with an in-person consultation with our creative director at our flagship Chicago showroom or at the location of your choice. During this consultation, our creative director will help guide you through an unfettered dialogue catering to your specific tastes and needs. Each garment is guaranteed to be completely one of kind and will never be duplicated.

Working in tandem, our creative director will help assist you in identifying a style and cut of garment that best fits your individual body shape. ESQ has developed unique silhouettes from distinct regions of England and Italy for each client to retain a unique presence. Our creative director will then collect measurements to ensure that your bespoke garment is made according to your movements, posture and styling preferences.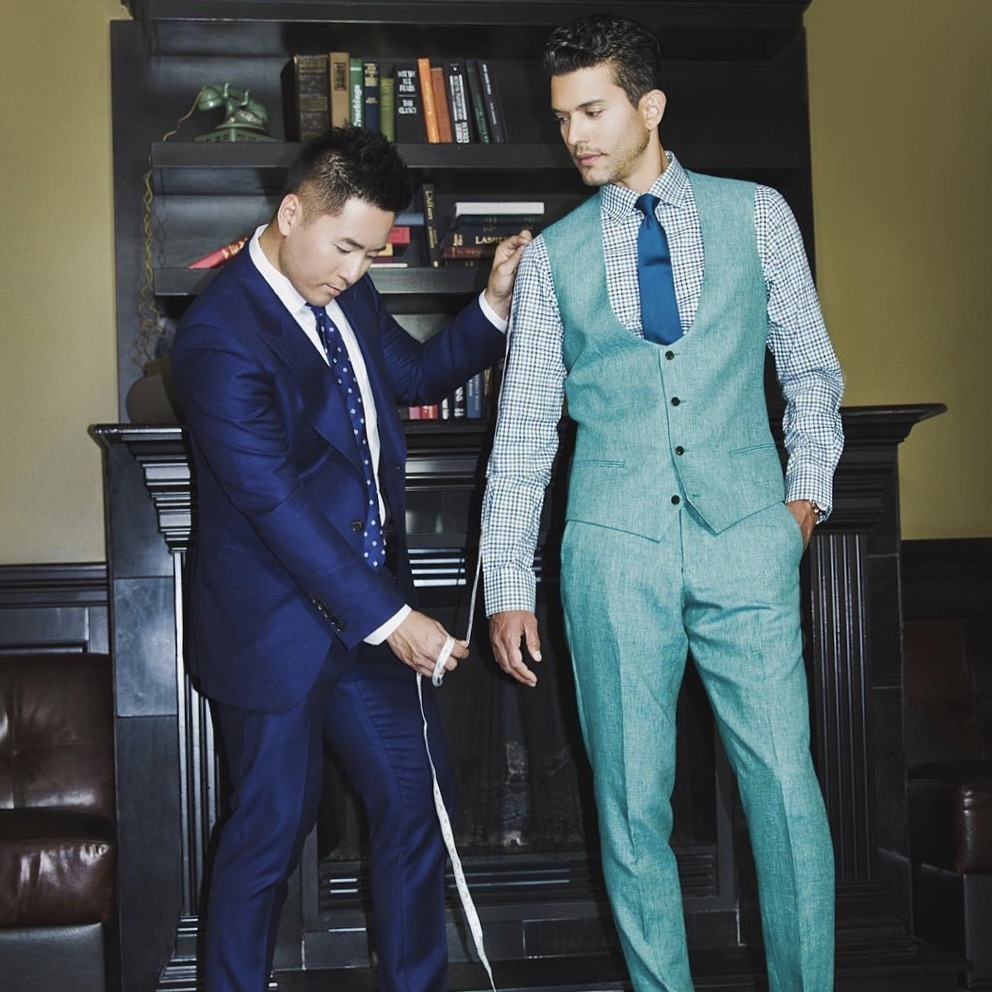 The Best Fabrics In The World
ESQ offers a choice of over 40,000 luxurious Italian and English fabrics, including exclusive seasonal and formalwear selections, ranging from longlasting Super 100s Wool to the ever exclusive Scabal Treasure Box Collection featuring 24k gold and platinum and the extremely rare Jade Collection by Dormeuil.

ESQ carries suiting garments ranging from Super 100s to Super 220s, cashmeres, silks, and other precious furs from world renowned mills Dormeuil, Scabal, Holland and Sherry, EThomas, Loro Piana, Zegna, Ariston, John Foster, Colombo, Dechamps, Vitale Barberis Canonico, Reda, Marzoni, Dugdale Brothers, and owns exclusive rights to its own English mill William Crabtree.

ESQ carries shirting garments from world renowned mills Loro Piana, Alumo, Monti and Dechamps.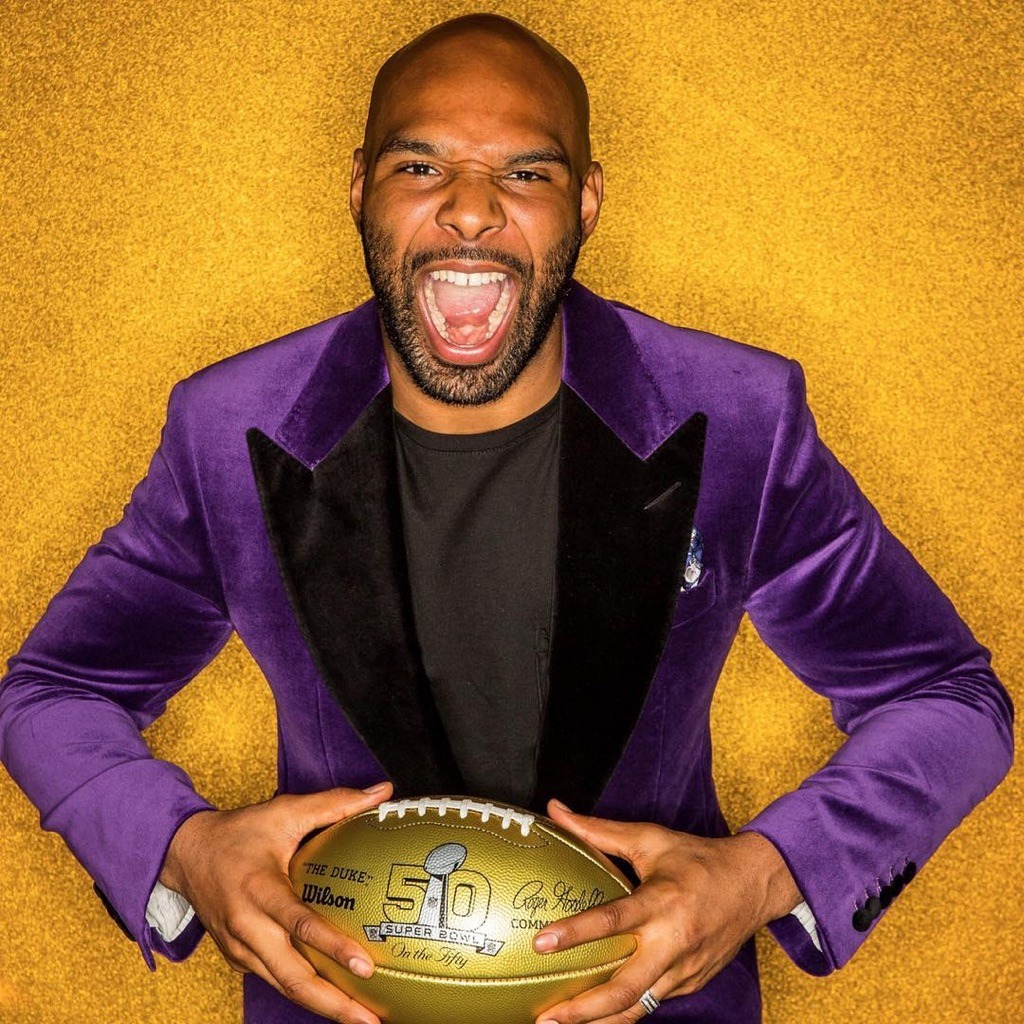 Design Your Bespoke Garment
Our bespoke process is not complete without full customization of each garment. Start with lapels, liners, buttons and pockets. Choose from over 1,000 pure silk, bemberg or viscose linings. Maybe even add genuine Italian leather accents or a quilted waxed cotton liner. Moto jacket? Check. Water resistant smoking jacket? Done. The possibilities are truly endless.

Our team of master cutters will design a pattern specific to your requests. From traditional strong English shoulders to soft Neopolitan Italian roper shoulders, we will create a garment that will truly showcase your individuality.

The inside of each garment is just as bespoke as the outside design elements you choose. If you'd like a lightweight summer jacket, we will pair a handmade Italian bespoke cotton and horsehair canvas specifically for the occasion. All of our garments are sewn using Gütermann thread, widely considered the finest in the world. Simarily, all zippers are genuine YKK zippers.

No bespoke garment will ever be duplicated, so your garment is guaranteed to be as unique as yourself. Our creative director is here to meet and exceed any expectation you may have of bespoke clothing.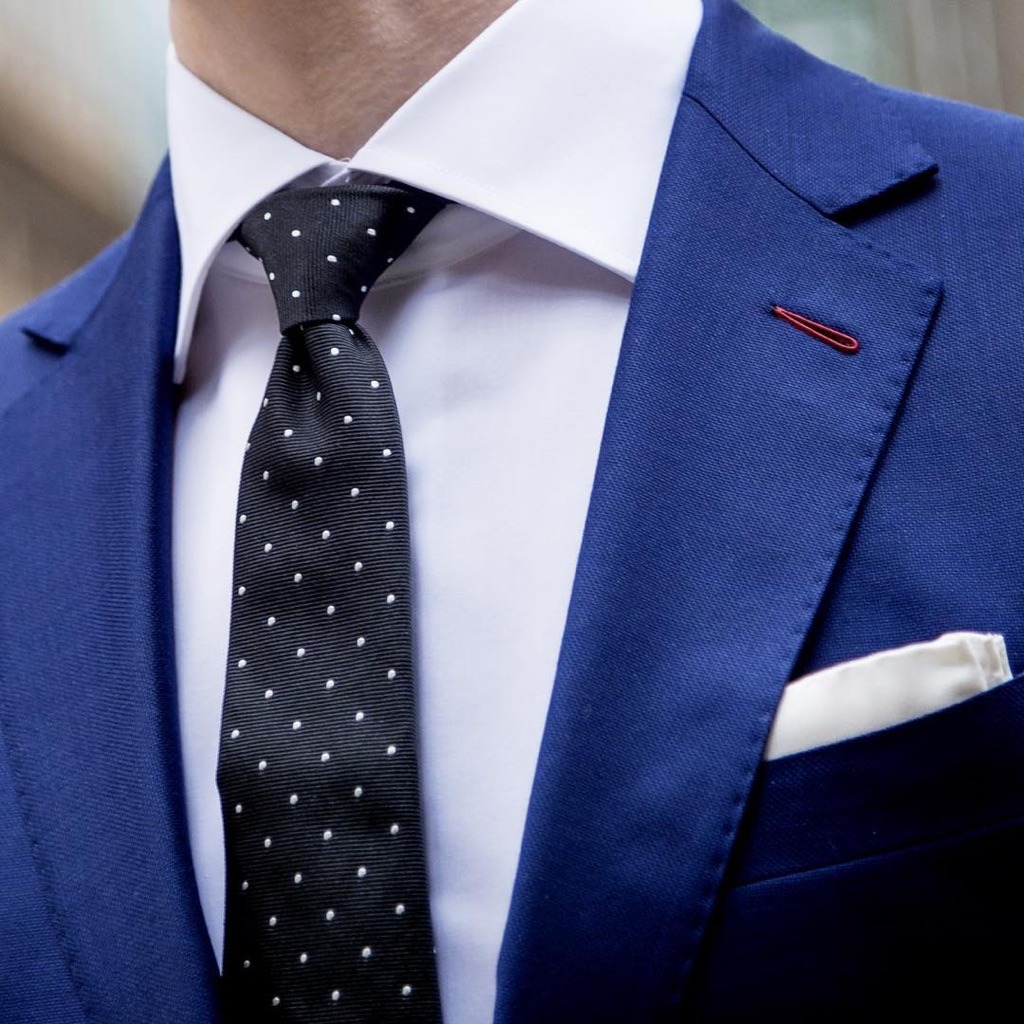 In addition to over 1,000 pure silk, bemberg and viscose linings, we are proud to announce the ability to create bespoke linings to go with your bespoke garments. From corporate logos to wedding photographs and everything in between, our talented team of graphic designers can help design a personalized, one of a kind design to create the perfect finishing touches on your garment. Check out our ESPN feature here.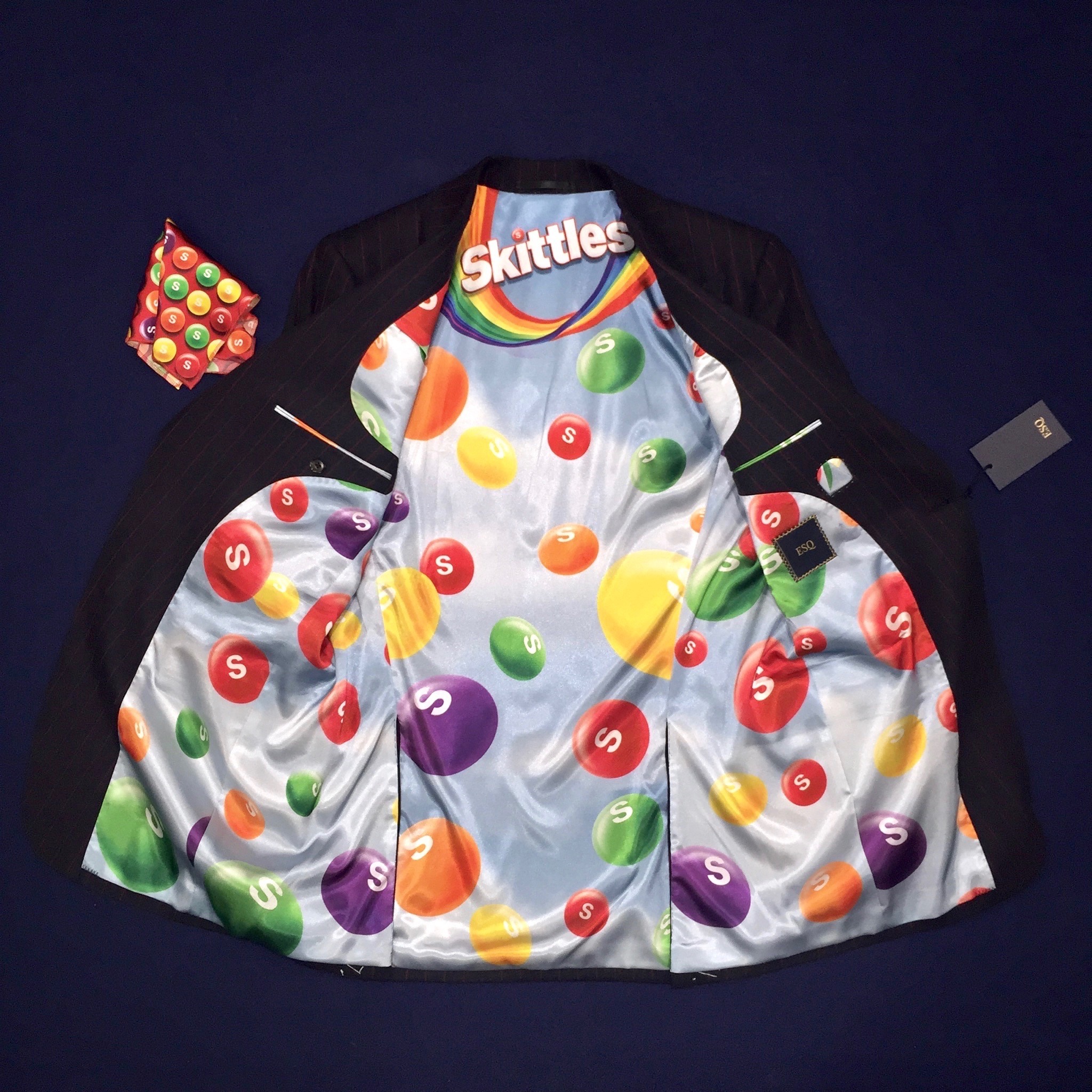 Put Your Best Foot Forward
We have stepped beyond just bespoke clothing. Now you can create the footwear of your dreams, whether it be 100% Italian leather, ostrich, snake, suede, canvas or crocodile. Studded smoking slippers? Sure. Size 17 shoes? No problem. The only limit to what we can make is your imagination. Come visit us in our showroom and get precise sizing or contact us wth your shoe size and design and you'll have your new shoes in four weeks. Pricing from $1250.